If you're wanting to escape the miserable winter of Britain, February provides the perfect dry season for skiing in other parts of the world!
Colorado:
For world class powder Colorado is your guy. With thick layers of snow on over 54 peaks of over 4,200 metres – Colorado is the best place to ski for Americans and visitors. Not only does it have an abundance of ski tops, but its dry fluffy snow is best to ensure you get that good snowboarding 'snap'.
The best spots to hit:
There are plenty of ski resorts to choose from including: Telluride, Silverton, and Wolf Creek – all barely a stretch from Denver.
If you're going in a massive group and all have varying abilities, then check out Copper Mountain which divides into three sections across the resort; for beginners, intermediates and pros.
The Rocky Mountains of Breckenridge have the highest summit elevation in the US and one of the most popular ski resorts, containing everything you need: from affordable lodging, an abundance of slopes and North America's highest lift – the Imperial Express Super Chair!
Norway: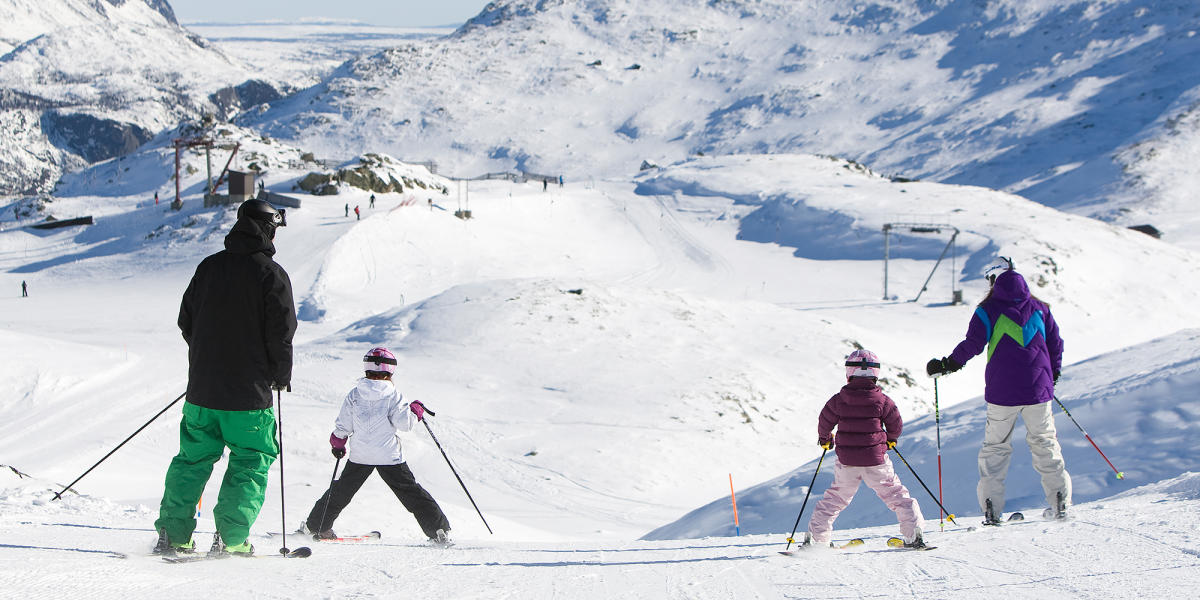 With flights cheap as £59 you can't go wrong with this snowy haven!
As Norway is pretty much known for its skiing, there are loads of local information centres that you can get advice from whilst you're there, and advice pages online before you go. Before you jet off don't forget to check with the local tourist offices on current snow and weather conditions. It's important to remember that with temperatures dropping below -25C, the peak of those mountains can also induce a high wind chill factor. So, make sure to wrap up accordingly, with practical footwear and the correct equipment. To the daredevils going to Colorado or Norway; off-piste skiing is highly dangerous. Especially given the chance of avalanches in some areas and in times of particular heavy snow.
Finally, to ensure that you have a fun and safe ski trip download the Foreign and Commonwealth Office's Ski Safe checklists, which remind you of everything from travel insurance, how to stay safe on the snow, to wearing the correct equipment.
However, if slopes aren't your thing and reading about all this snow has given you the chills, then look no further!
Sri Lanka:
As a tropical island this place doesn't get the attention it deserves, but I'm suggesting Sri Lanka as a perfect go-to for that year-round summer get away. At this time of the year the weather is delightful, with spring-like temperatures and blue skies – all completely free of holiday crowds. The beach at Arugam Bay is the stuff of movies; from sugar-soft sands, coconut palms and utter solitude.
What's more, immersed in British colonial heritage, Sri Lanka contains incredibly beautiful landscapes and deep history. As one of Sri Lanka's World Heritage sites, the Sigiriya rock-top fortress is an ancient piece of history dating back to the 5th century AD and is home to some of the oldest landscape gardens in the world.
Elephants! You should be able to see these beautiful and huge creatures roaming around pretty much everywhere. The Uda Walawe National Park offers the best chance at getting a glimpse. This park has extensive stretches of grassland as well as scrub jungle and riverine forest.
Like any other tropical bliss, Sri Lanka can also be affected by severe weather such as tropical cyclones and monsoon rains. Make sure you read up on safety precautions during natural disasters on the FCO's website before you go. Most importantly, you should also take steps to avoid being bitten by mosquitos, which can be as harmful as they are annoying, and check in with your GP on local diseases before you go.
Finally, always remember, that whether you're in a skiing accident or lost in one of Sri Lanka's exotic beaches you can always contact your nearest British embassy, consulate or high commission. Be sure to check out the FCO's Facebook page, Twitter and Instagram for those last-minute travel tips.
@TravelAware #TravelAware #SkiSafe
---
Sara Miah is a third-year Politics student and Student Brand Ambassador for the Foreign and Commonwealth Office.